Login
Log in if you have an account
Dont have an account? Register
Oh what a night! 20 years Claudia Güdel
29 Sep 2022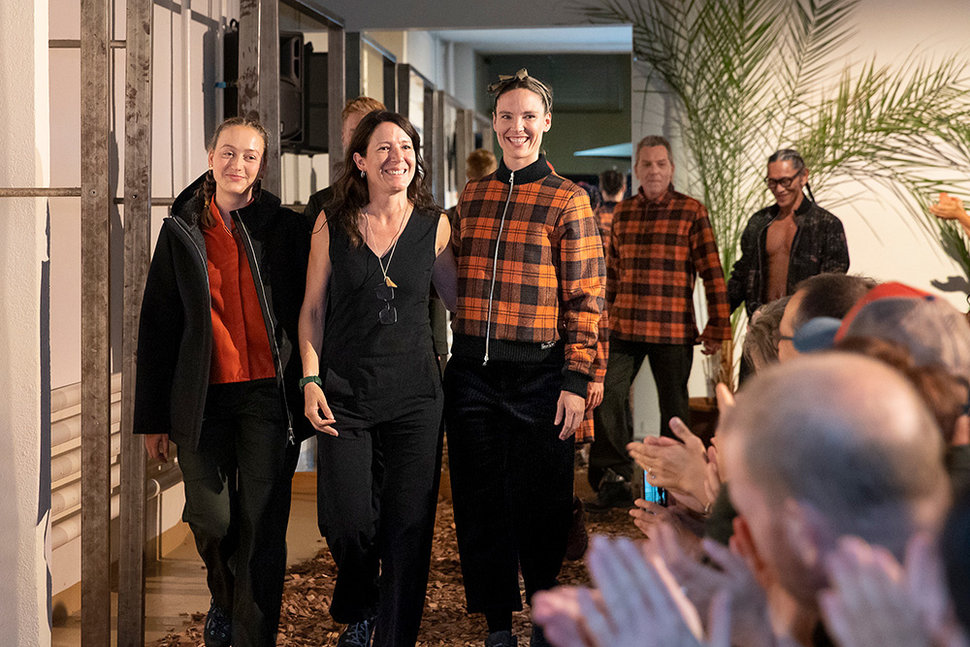 On September 8, we celebrated 20 years of Claudia Güdel with a big show at the Atelier. We couldn't have imagined a more beautiful evening and are still overwhelmed by the many guests who celebrated with us, the countless congratulations that still reach us and an all-around unforgettable anniversary.
We are glad that you were a part of it - Here's to the next 20 years!
From the bottom of our hearts we thank all the helpers, models and supporters in front of and behind the scenes:
Documentation: Donata Ettlin, Ketty Bertossi
Film and cut: Frédéric Choffat, Patrick Tresch
Show Music: Tomek Kolczynski
Choreography: Bettina Dieterle
Light: Dominik Keller
Sound technician: Beat Frei
Organization: Claudia Güdel, Ines Savini, Julika Weinecker
Backstage organization: Sarah Kutz, Naomi Cejas
Hair & Make-up: Regula Zürrer, Ruth Bugmann, Seraina Kraushaar, Nathalie Hartmann, Angela Uccela
Acrobats: Johanna Löffel, Ada Fischer
Models: Benjamin Brodbeck, Mariella Neuburger, Sophie Gerber, Permi Jhooti, Debra de Maria, Venance Gwladys Amvame, Claude Nyfeler, Peter Brunner, Fabienne Renetseder, Ismael Lorenzo, Dario Saleno, Boris Yip, Brian Witschi, Doris Köpfli, Solange Ullrich
DJ & Playlist: Wolfgang Hockenjos
Helpers: Katrin Eckert, Mathis Vass, Jonas Kaufmann, Bobby Grünig
Catering M54: Iris Ganz
Crew Catering: Gregory Stäuble
Bar: Ala Mezze
Hiking boots: LOWA
Thanks for Support: Anna Reimitz-Linder, Sabine Arnold, Bernardo Tribolet, Martina Junker, Judith Henle, Christian Stähli, Hubi Ingold
Thank you all for celebrating with us!

Claudia & team