Login
Log in if you have an account
Dont have an account? Register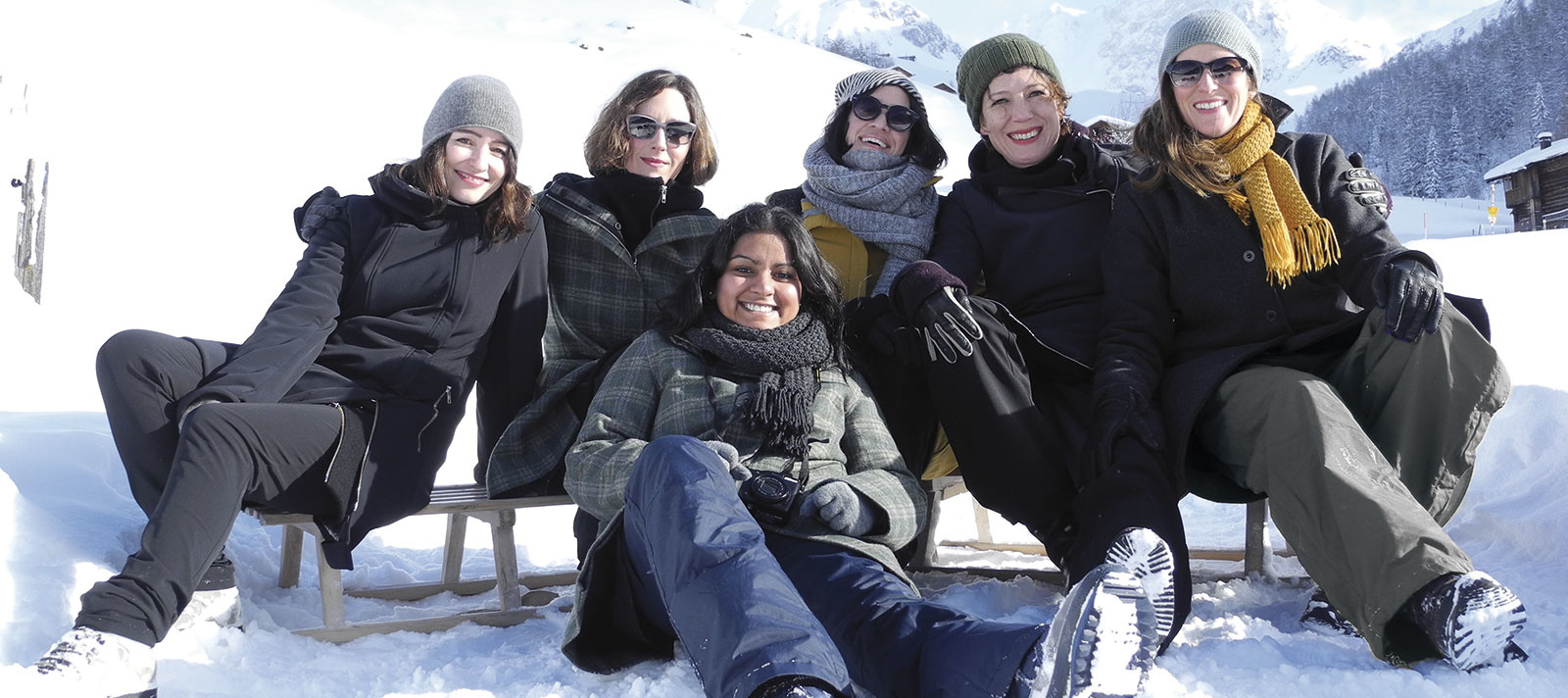 Fashion doesn't need new outfits – it needs a new approach. According to Claudia Güdel's philosophy, we should approach each other with goodwill and respect so that our senses remain open and our creativity can flow. Claudia's distinctive and empowering designs embody this philosophy.
As does her motto: "We determine what our future will hold". Though we have little influence on the global market, we are in the fortunate position of being able to choose how we want to live our lives and with whom we want to share them. Claudia and her team are committed to making the most of these choices.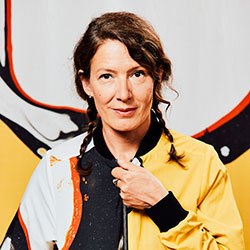 Claudia Güdel Saramago Tribolet
Claudia Güdel was born in Zurich and lives in Basel. In 2002 she started her menswear label Claudia Güdel Men's Wear; her menswear collection won a Swiss Design Award in 2007. In the winter of 2008, Claudia launched her first women's collection and opened her shop at 56 Bäckerstrasse in Zurich. Since 2011 Claudia and her team have been managing three boutiques in Zurich and Basel. Kleinbasel is home to the spacious studio where Claudia and her studio team develop her collections and clothing concepts.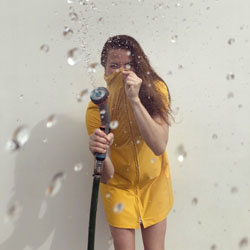 Anna Reimitz Linder
Born and raised in Gothenburg on the west coast of Sweden. At 19, she left her old home to explore the world on a cruise ship. After two years of hard work, she ended up in London, where she went to school before love swept her away to Switzerland 21 years ago. Anna has been part of the Claudia Güdel team since 2011 and spent many years commuting between the shops in Basel and Zurich before taking over the management of the shop on Bäckerstrasse.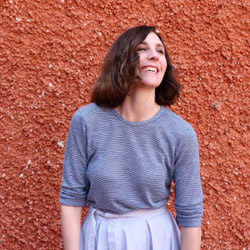 Sabine Arnold
Sabine Arnold comes from the Swiss city of Solothurn. She is passionate about exploring clothing as it relates to our bodies – about the subtle interplay of the interior individual and the exterior shell. This interest led her to train as agarment technologist and then deepen her professional knowledge and skills at the Institute of Fashion Design at the FHNW Academy of Art and Design in Basel. After completing her formal education, Sabine started her own clothing label in Madrid. She then returned to Switzerland and worked in Zurich as a pattern cutter and production manager at the Swiss label KAZU. Sabine has been part of the Claudia Güdel team since 2014 and is responsible for the wholesale aspect of the business. She has been managing the Schnabelgasse shop in Basel since 2015.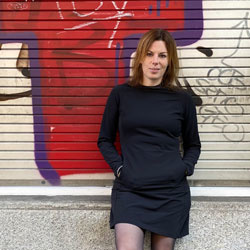 Julika Weinecker
Julika Weinecker is originally from Giessen, Germany. After completing her studies, she was first drawn to work in the music industry, where she served as the PR manager for various opera houses and organised concerts and tours in Berlin and Munich. Julika moved to Switzerland in 2012, and she has been managing public relations at Claudia Güdel since November 2017. Alongside her PR work, Julika works part-time in the Basel and Zurich shops.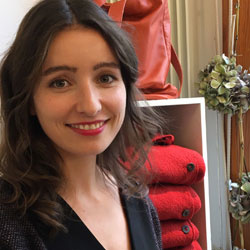 Katharina Meyer
took her first steps in the fashion industry with Claudia Güdel. Thanks in part to her internship at the studio in Kleinbasel, Katharina was then able to successfully complete her fashion design studies at the Berlin fashion school Esmod. After her education she worked for the Swiss fashion company Akris in St Gallen. Because of love and family, Katharina returned to Basel to support Claudia Güdel's team again since the beginning of 2016. She works part-time in the store in Basel as well as in the atelier.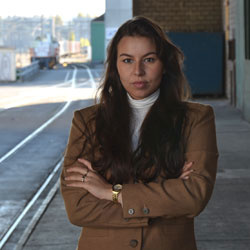 Sarah Kutz
Born 2000 in Munich, grew up in Schopfheim. Started training as a fashion designer and tailor in September 2018 and graduated in July 2021. During her apprenticeship she worked part-time at Atelier Issue Design in Basel. Started at Claudia Güdel in January 2022 as an intern and has been a permanent member of the team since June 2022.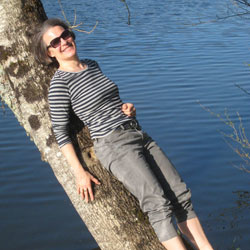 Caroline Huwiler
is a motivated hobby seamstress. Since an internship with Claudia Güdel in 2016, she has been a dedicated ambassador for the label and helps out in the shop on Schnabelgasse in Basel or fills in for special events.
Naomi Cejas
Naomi has always had a love for sewing and an enthusiasm for fashion. That's how she came to complete the three-year apprenticeship to become a garment designer. After her training, she spent a month in Rwanda at a tailoring school. There she was able to further deepen her knowledge and has been a trainee with Claudia Güdel since August 2022.