Login
Log in if you have an account
Dont have an account? Register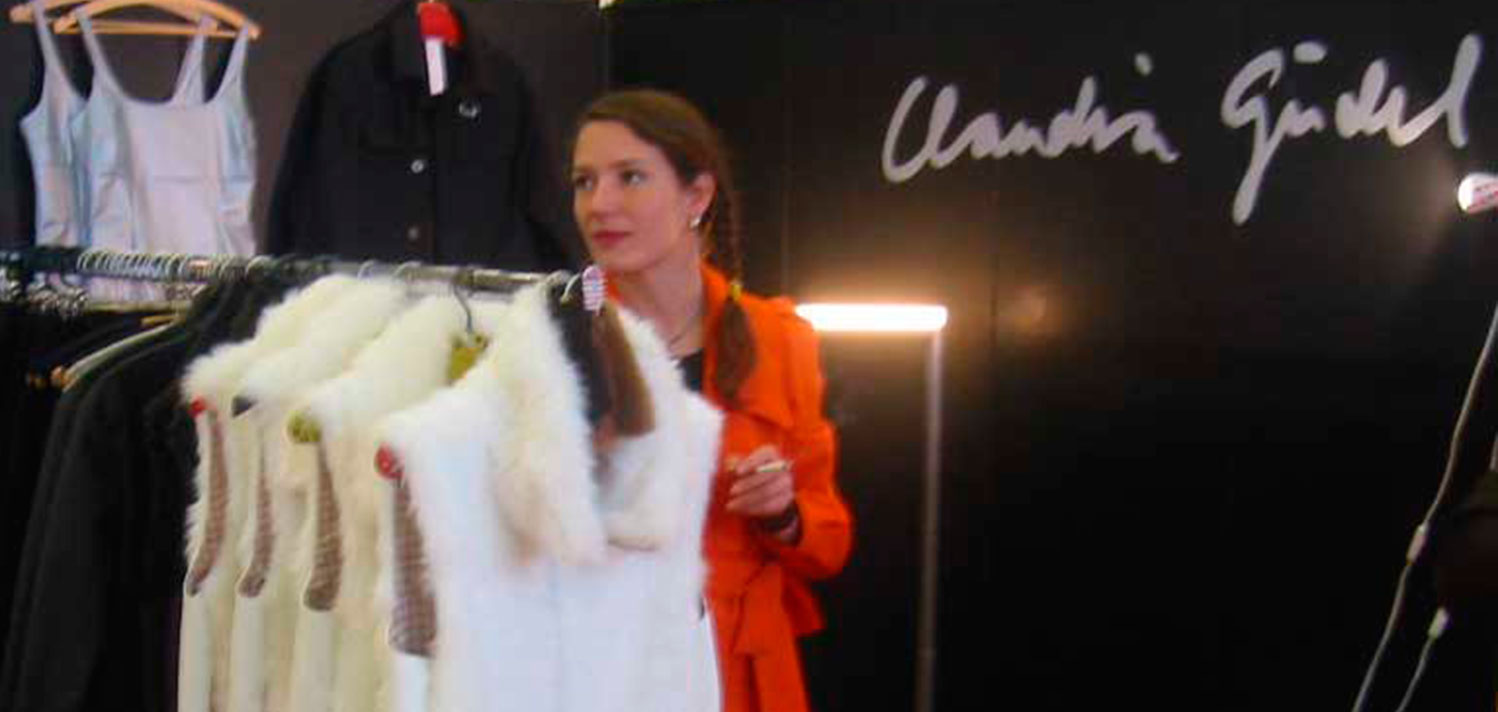 Design has long inspired and motivated Claudia Güdel. As a small child, she created her first dress designs for her doll and stuffed bear with her mother's sewing machine. By the time she was ten, she already knew that she wanted to study applied arts. And sure enough, ten years later and with a few more years of school under her belt, Claudia was able to embark on her creative career by attending what is now Zurich University of the Arts (ZHdK). After completing its preparatory training programme, she went on to study fashion design in Basel and then intern in New York and Los Angeles, gathering experiences that provided her with a behind-the-scenes look at the fashion industry. By the age of 26, Claudia had achieved her goal of becoming a qualified fashion designer – but she'd already had more than her fill of the fashion world.
Fortunately, Claudia's creative environment provided her opportunities to work on a variety of projects beyond the confines of fashion, such as designing costumes for film, dance, and theatre productions. After much learning by doing, she opened her first online shop in 1998. The advent of interactive media opened up completely new design possibilities, including the integration of new technologies into clothing. Claudia organised international workshops focusing on the intersection of design, interactive media, and society, and she created various platforms to present these new interactive ideas. This time of intense exploration led Claudia back to her true passion: exploring the relationship between clothing and the individual.
When she turned 30, Claudia returned her attention to fashion and created a collection of overalls for men, which went on to win a Swiss Design Award in 2007. Because her designs also attracted the interest of women, she soon began designing clothing for them as well. Within a few years, she opened her first shop in Zurich. Claudia and her team have now been welcoming customers into her three boutiques in Zurich and Basel for over a decade. Her collections and clothing concepts are developed in her spacious studio in Basel's Kleinbasel neighbourhood.